Chartered Accountants (CA)  are the proffessionals who work in an institute, organization or business and manage their finances and give financial advice, he is a professional in Auditing, Accounting, Investments and Taxation. A CA is the one who prepares financial reports and documents, maintain records of investments, review potential financial risks as well as provide  professional opinions in regard to the fiscal decisions of the firm. A CA is responsible for Auditing, Taxation, Financial Accounting and maintaining Reports. A CA can work for businesses, the government and individuals and can start their independent practice as well. A CA plays an important role in ensuring accurate financial records, providing financial advice, conducting audits, and helping businesses and individuals navigate complex financial regulations.
The Institute of Chartered Accountants of India (ICAI) conducts the CA exams all over India.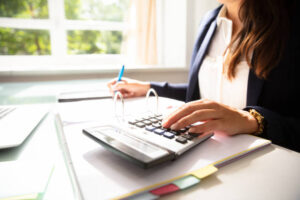 Responsibilities of a Chartered Accountant (CA)
 A CA prepares and reviews accounting records and financial statements and examines account books for companies or firms.
 He provides Auditing Services for firms and companies.
He is responsible for maintaining and analyzing Budgets for the companies. 
He advises the clients on Tax planning and taxation issues
A CA suggests ways to reduce costs and improve and enhance the profits of the business.
They give advice on Financial Matters.
A CA is responsible for analyzing and calculating taxes to be paid, preparing tax returns and making sure that the taxes are paid properly and timely.
They prepare manuals for accounting and bookkeeping according to the Companies Act.


Qualities or Skills Required to be a Good Chartered Accountant

Good Analytical and Reasoning Skills.
One should be good in numbers as a large part of their work is involved in working on charts and spreadsheets. They should be good at calculations even with the advanced technologies used in computing.
Good  Communication and Negotiation Skills.
Quick and Clear Decision Making Ability.
A CA should have High Integrity as he is often privy to private information about the Finances of Individuals and also they are involved in significant transactions of the business.
He should be good at managing the budget for the company.
A good CA is aware of commercial trends and updates.
Patience is the key to becoming a CA as this exam requires lots of hard work and time.
"Digital Marketing Decoded: Your Guide to becoming a Digital Marketer In 2023"
Career Opportunities For Chartered Accountants
Cost Accountant in Business Enterprises
Financial Manager in MNC's
Can work in Consultancy Firms.
Financial Analyst in corporates.
Chartered Accountants Public Accountant
A CA can work in private or a government setup.
He can start his own independent practice.
A CA can also work in LAW firms.
Financial Advisor of the clients.
Banking and Insurance Sector also require CA.
A CA  can work for Not For Profit Organizations.
"Cracking UPSC: From Zero to Hero, Aiming to become a Civil Servant"
Career Path for becoming a Chartered Accountant
CA Foundation course 
Integrated Course on Information Technology and Soft Skills (ICITSS)
CA Intermediate (previously known as IPCC or Integrated Professional Competence Course)
Articleship (3-year training)
Advanced Integrated Course on Information Technology and Soft Skills (AICITSS)
FC (Final course ), Clear and Become a Chartered Accountant
" 15 Major Branches of Psychology: Exploring the Fascinating World ! "
Salaries and Demand of Chartered Accountants
Demand for Chartered Accountants is high in our country and salaries can be between 5-10 Lacs depending on the firm or the organization they are associated with.
A Chartered Accountant gets good remuneration and good social status. There is always a high demand for CA proffessionals as every firm, business big or small needs a financial manager and advisor. Although the work life of a CA is bit hectic and this career requires hard work and patience , but it's one of the most demanding career option.
"Hotel Management : Check -In To Your Dream Career In Hospitality Industry "