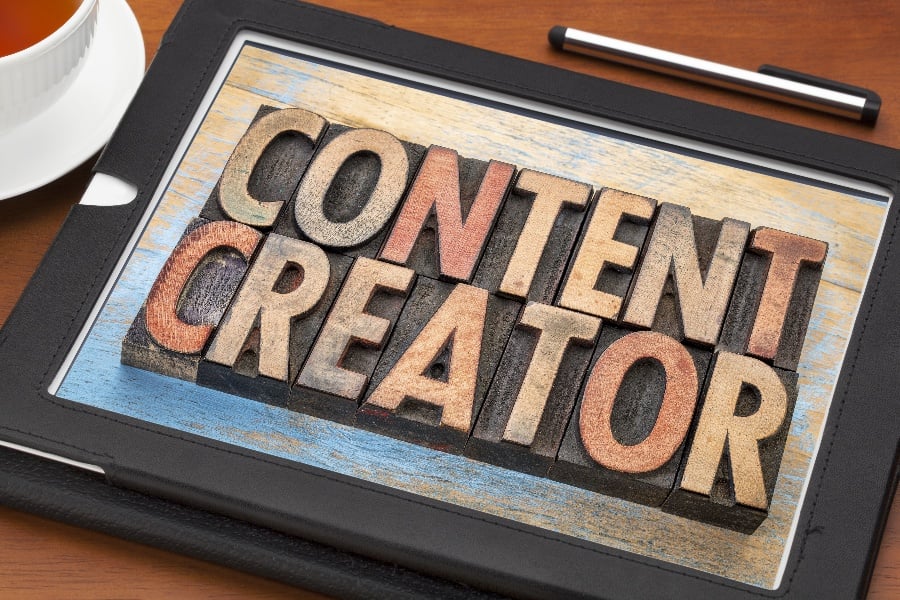 In this Digital Era, brands and companies rely on Digital Platforms to communicate and engage with consumers and customers, to sell their products. And to promote their products and their services the brands need today the Content Creators or Influencers because of the reach of these influencers to the audience or the consumers. The roles of influencers and content creators have evolved a lot in today's scenario.
The influencers offers far reach to the consumers and the job market has also evolved because of this very reason. They charge for the brand promotions from these brands. Through the various online platforms the Content Creators offer the brand promotions like through Instagram page, Facebook, Youtube shorts,Pinterest and the recently launched Meta's new app Threads.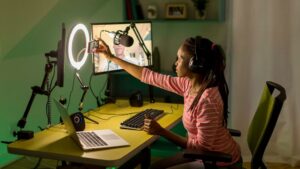 Content Creators demand is booming in India 
According to the Latest Data from Indeed, a huge number of Indians are moving towards the career of content creation or to be  influencer. Their career preferences have been shifted towards digital marketing and now brands are also promoting their products through these platforms.
As per the latest reports of Indeed India the demand for content creators will continue to grow in the upcoming time as well. According to the reports Bengaluru is highly in demand for Content Creators with 16 % share of the market and it is followed by Delhi, Mumbai, Chennai and Hyderabad and Gurgaon. 
As in this Digital age more and more people are going online for everything. After Covid the number of people who came online increased significantly. More businesses are relying on these online platforms to reach to their audience and to better communicate with their consumers.
They hire professionals who are experienced with the skills like SEO, Digital marketing to promote their products and services. And so the need of these content creators are increasing with the time and in the coming time the demand for this career will see a growth. 
Skills Required to be a Successful Content Creator or Influencer
Well-versed with SEO

Google Analytics                                                               
Google Search Console 
Unique and new content     
Creative Skills in creating Content
Video Editing
Digital Marketing        
Social Media Marketing
Scope of Work as a Content Creator 
In
this Digital Age the term "Content Creation" is not just limited to the writers or to just some specific online platforms. A Content Creator is a one who makes and publish digital content for entertainment and education purpose. They have the reach to a certain type of audience.
Every platform has its different audience and so the reach of the consumers vary through these platforms. The Content Creators use these platforms like Instagram, Youtube, Linkedin, Twitter, Facebook, Quora, Pinterest, Websites or Threads to publish their content and earn via promoting brands.
Areas of Work for Content Creators
The Social media managers are the ones who manages others brands or people's page or portfolio on various social media platforms like Facebook page ,Instagram page, Threads, Pinterest to promote their brand or product and help them grow their profile pages and their business and the managers took their charges for their services.
They use their digital marketing skills to help these business grow digitally and maintain their online business. The social media managers handled everything from content creation to video editing and promoting their campaigns.
Influencers or Paid Collaborators
The Influencers are the ones who create and publish content on their social media profiles, The content can be related to anything like education, entertainment, informative content according to their niche they post their content.
And once they build a certain audience that like their content they start doing paid promotions for the certain brands related or  non related also of their niche.
They charge a good amount from these brands for promoting their products and they provide these brands a good number of consumers.
Content writers are the ones who present their content or ideas in the form of writing on blogs on websites. They write on their niche topics and interests like food blogs, travelling blogs, education blogs, entertainment blogs, fashion and lifestyle blogs or skincare, health and weight loss blogs. They get paid according to the views on their blogs and also promoting the brands on their blogs.
Video Editors or Vloggers
They create content in the forms of videos like recipe videos, entertainment videos, skincare or lifestyle videos.. or videos related to any topic as per their interests and niche they want to make. Through their videos they promote the brands and get paid for that. They use various platforms like Youtube and Instagram reels.
Artists are the ones who use their skills like music skills, painting skills, dance skills, fashion designing skills to create content and earn money through various platforms.
In India, the demand of Content Creators and Influencers are increasing significantly.
Do read our other blogs.
"Digital Marketing Decoded: Your Guide to becoming a Digital Marketer In 2023"
https://diseycareers.com/top-10-colleges-for-digital-marketing-in-india/